Chiropractic Testimonials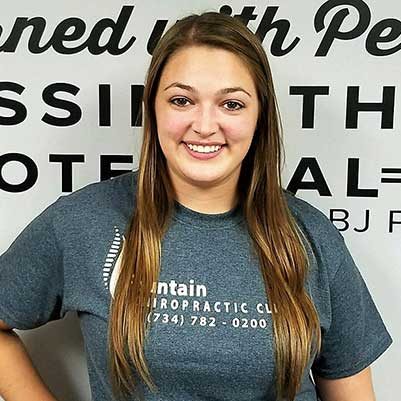 "I have been having lower back pain on and off for a few years from running and after knee surgery. During the last few years I have tried massage, stretching, icing and heating to help my pain."
- Sara W.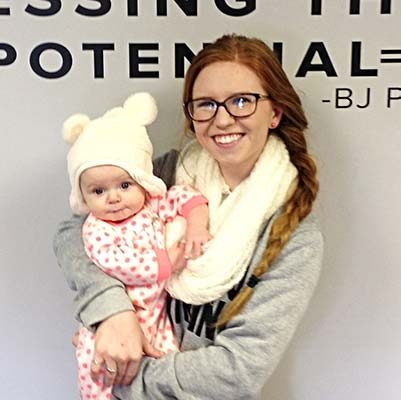 "The most efficient and effective chiropractor. Dr. Fountain and his wife are very friendly and personable. Dr. Fountain takes his time explaining what he is going to do and why. This keeps my mind at ease, while educating me on my ailments. He has phenomenal bedside manner, and I leave feeling 110%. The punctuality and flexibility of appointment times is the best of any physician I've seen. I've never had to wait, and if I do it's not long at all.
Also, with a 4-month-old daughter my life isn't always on a set schedule. I am always able to call and move the appointment to suit my needs, or reschedule with ease. I'm exceptionally pleased with how the Dr. treated my mother. She has had back issues, accompanied with scoliosis for years. We kind of just accepted her pain, and assumed it was just aging. Since she saw Dr. Fountain for her first visit yesterday, she already feels like she has a new lease on life. She exclaimed this morning when she could get out of bed without grabbing her headboard, get dressed and do other everyday tasks with no pain and no assistance."
- Ashley S.
"Dr Fountain has done more for me in 3 visits than all the chiropractors I have been to. When I first went my pain was very extreme. It was painful for me to bend over. After a few visits with Dr. Fountain my pain has diminished. For years I have been telling my family doctor about dizzy spells. I have never thought a chiropractor could help with dizzy spells, but after a few treatments I have improvement with that as well. Dr Greg and his wife Emily are a breath of fresh air. They are a blessing. It is worth your while to come see them. You can thank me later, after your first adjustment."
- Linda P.
---
"I called fountain chiropractic clinic after being involved in an auto accident. I had major upper back, lower back, neck, and shoulder pain. I had already tried physical therapy, injections, drugs, and many other professional health care recommendations with little relief. Since beginning treatment, I have felt more relaxed. I have felt less tension and strain on my back, neck, and shoulders. Dr Greg and his wife are very hospitable. I can tell they truly care for each client. The office décor is very nice. Going in for treatment is my favorite place to go."
- Zelda J.
---
"I've had lower back pain for 30 years that has affected my normal activities. Dr. Fountain has helped my spine become more flexible allowing me to play golf without any discomfort. Dr. Fountain and his staff are very accommodating with scheduling and let me walk in anytime I need to!"
- Mark G.
---
"Dr. Fountain is an incredible Chiropractor! I have suffered from terrible migraines since I young. These migraines would render me useless, I would throw up, lose sight in one eye, and could barely hold my head up."
- Kimberly D.
---
"I would like to start by saying we are not "new" to the chiropractic lifestyle. My first adjustment in 1971 was life changing. Having a doctor you can trust is critical to us. My wife has multiple long-term health issues. We must work closely with her treatments. Having been a patient, we have found that trust. When we learned that Dr John was planning on retiring, we knew he would carefully choose a doctor to assume his practice. When we learned Dr Greg was purchasing the practice, we immediately did a google search. At first Dr Greg appeared young, but after we met him we were pleased that he was very friendly, unassuming, and best of all HE LISTENS! Even though we have only been seeing him for a short while, he is a true caregiver. He is a gentle, kind, and competent chiropractor."
- Ron and Deb T.
---
"After having chronic lower back pain for the past 2 ½ years, I took my daughter's advice to see a chiropractor. She referred me to Fountain Chiropractic Clinic where she is a current patient. I went to the chiropractor because I felt pain when I sat up in bed and getting dressed. I have just recently started going to the chiropractor, but I already feel better. The office is a neat, clean office."
- Anonymous
OFFICE HOURS
---
Monday
9:00am - 6:30pm
---
Tuesday
9:00am - 6:00pm
---
Wednesday
9:00am - 6:30pm
---
Thursday
9:00am - 6:00pm
---
Friday
9:00am - 6:00pm
---
Saturday
9:00am - 12:00pm